Computer Hacking Forensic Investigator (CHFI) v10 Course
In the computer hacking forensic investigator course, you will learn how to identify, track, and decode digital evidence left behind by cyber criminals. They will gain the skills necessary to unravel these pieces of evidence and report them to the appropriate authorities. From decoding a hack to taking legal action against the perpetrators, students will become active responders in the event of a cyber-breach.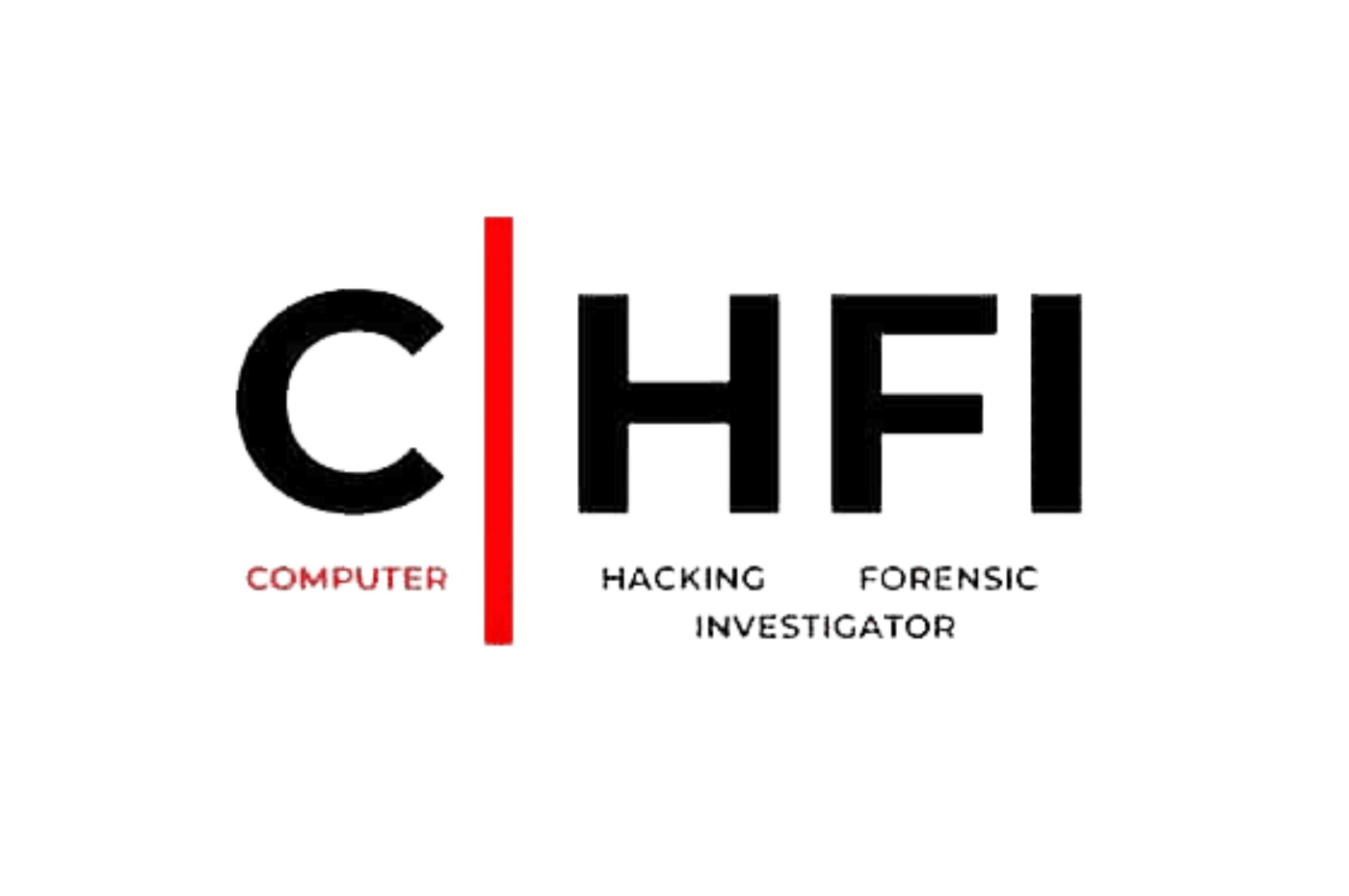 The Computer Hacking Forensic Investigator (CHFI) v10 is a certification course and exam offered by the International Council of E-Commerce Consultants (EC-Council). The CHFI v10 is designed to provide individuals with the knowledge and skills needed to identify and investigate cyber crimes.
The CHFI v10 course covers a wide range of topics related to digital forensics, such as computer forensics investigation process, search and seizure, first response, and evidence collection, computer forensics lab setup, and digital evidence analysis, forensic acquisition, and preservation of digital evidence, forensic analysis and reporting, ethical and legal issues. The course also covers various forensic tools and techniques used to analyze and investigate computer systems, networks, and mobile devices.
The CHFI v10 exam is a multiple-choice exam that tests the knowledge and skills of individuals who have completed the CHFI v10 course. The exam is designed to assess the individual's ability to understand and apply the concepts and methodologies of computer forensics investigation.
The CHFI v10 certification is widely recognized in the industry and is highly sought after by organizations looking to hire individuals with the ability to protect their networks from cyber attacks and identify, track and prosecute cyber criminals.
Overall, the CHFI v10 certification is an excellent way for individuals to gain the knowledge and skills needed to identify and investigate cyber crimes, become an expert in the field of digital forensics and incident response, and advance their career in the field of cybersecurity.
Let us meet your goals and discuss your next training!